Parai Whyte Real Estate
We joined forces in 2015 to give our clients an even better experience by offering more availability, better efficiencies, and a team you can rely on. We are top producing Realtors® with Re/Max Realty Professionals, a leading brokerage in Calgary.
Working throughout the City of Calgary and its surrounding communities, we specialize in residential real estate:
• Single Family (detached & attached)
• Condominiums: townhouse and apartments
• Land
Recent Achievements:
• Re/Max Platinum Club Team Award 2016, 2017, 2018
• Top 10 Team at Re/Max Realty Professionals 2016, 2017, 2018
• Platinum Club Award Brenda Parai 2016, 2017
• 100% Club Re/Max Award Kim Whyte 2016, 2017
• Re/Max Realty Professionals was the Highest Ranking Re/Max Office in Calgary for # of deals per realtor*
• $1.3 Billion in Sales Volume at Re/Max Realty Professionals office (our office) in 2018
*data sourced from CREB statistics 2018
We invite you to explore our listings, testimonials and social media sites to see who we are and what we can do for you.
---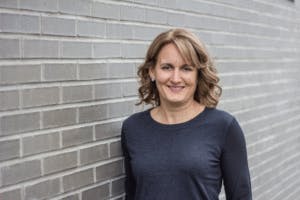 Brenda Parai

At the age of 20 I began buying and renovating Calgary homes, starting with a tiny bungalow in Killarney. After several successful renovations involving buying and selling real estate, I decided that sanding hardwood floors and hanging drywall were not my favourite things to do. So I went back to school (renos by day, school by night), while my husband John continued renovations and adapted to become an inner city home builder.
I earned my Master of Business Administration (MBA) in 2004 from the Haskayne School of Business at the University of Calgary, followed by my Real Estate License in 2005. I hit the ground running and was a full time Realtor® right out the gates in a lively Calgary real estate market. With my business skills and hands-on experience in real estate, I was able to excel quickly and have enjoyed working with many great clients over the last 14 years. I enjoy negotiating, examining statistical information, and sharing insights to help my clients achieve their real estate goals.
Outside of work you will find me working out, hanging out and chilling out. Running has brought me many lifelong friends and challenged me with races from 5km to marathons. I spend my time with family, friends and Ryder, my big brown dog. I enjoy good coffee, fine wine, golf, reading, and traveling, including an annual stop at my favourite family cottage on Georgian Bay.
---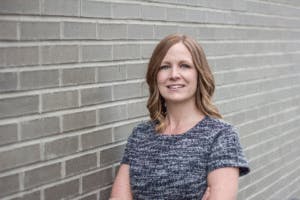 Kim Whyte
I grew up on the family hay farm northwest of Cochrane, raised in a family of entrepreneurs. Like most farm kids, I spent my days driving tractors, turning hay bales, completing farm chores and enjoying life outdoors. Early on I saw the dedication, commitment, hard work and sacrifice that goes into running a business. These skills and traits have been passed on to me and are with me today.
Prior to my career in real estate, I worked in the hospitality industry. At the Hyatt Regency Calgary I was the Assistant Front Office Manager, and at Riverside Spa I worked as the Spa Director. I didn't know I wanted to be in real estate until 2012 when I started working as Brenda's real estate assistant. What started out as a job quickly turned into a career, and I received my real estate license in 2013. The last 6 years have been exciting, fast paced, challenging and rewarding. It is a great feeling going to work each day knowing that I assist my clients in achieving their real estate goals.
When I am not working you can find me curling, running, practicing yoga, golfing, reading and creating memories with my husband, dog and two nieces. I am a lover of prosecco, nachos, laughing until it hurts and all things Dave Matthews Band. My friends and family will tell you that I am the most organized, detailed and reliable person that they know. These qualities are found in my work life too!